The Costly Consequences of Ineffective Representation
Nov. 14, 2022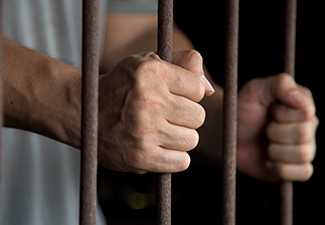 According to statistics from the Florida Uniform Crime Reports, there were 508,490 total arrests statewide in 2020. When an alleged offender is arrested and charged with a crime in Florida, a criminal trial will be scheduled to determine whether they are guilty or not. Unfortunately, many defendants often end up getting convicted unjustly due to ineffective assistance from legal counsel.
This was the ill-fated predicament of Thomas Raynard James, who spent over three decades behind bars for a wrongful murder conviction. A seasoned Florida criminal defense lawyer can inform you about the costly consequences of ineffective representation and help strategize your best defenses.
The attorneys at RSL Law have everything necessary to provide comprehensive legal counsel and effective representation to clients in their criminal cases. Attorney Richard Ruhl and his trusted legal team will investigate all of the surrounding facts of your case thoroughly and craft a strong defense strategy to help fight your criminal accusations. The firm is proud to serve clients across Port Charlotte, Sarasota, and Fort Myers, Florida.
Understanding Ineffective Representation
Ineffective representation – also referred to as ineffective assistance by a legal counsel – occurs when the defense counsel of an alleged defendant fails to represent their client diligently and effectively during the trial. A great example of ineffective representation was the 1991 murder conviction of Thomas Raynard James.
Thomas Raynard James was arrested and indicted in connection to the 1990 murder of Francis McKinnon, 57. Unfortunately for James, this was a case of mistaken identity. Owen Chin, the public defender representing James, handled the case ineffectively and failed to present any evidence or testify at trial. Hence, they were unable to make any final argument to the jurors.
In January 1991, Thomas James went to trial for the murder charges against him. Surprisingly, there was no forensic or physical evidence that linked James to the crime. Also, the fingerprints recovered from the crime scene didn't match James's. One of the witnesses who had cognitive difficulties testified but was unable to identify James in the courtroom.
Despite the unconvincing evidence that James actually committed the crime, he was still convicted for the offense and sentenced to life imprisonment, largely due to how his defense counsel handled the case. While James was in prison, he found out that the offense was actually committed by another Thomas James.
After spending nearly 32 years in prison, the State Attorney's Office filed a motion to vacate James's conviction stating that there was unclear and unconvincing evidence that the defendant committed the offense. However, this wrongful murder conviction could have possibly been prevented if James's attorney had represented him effectively.
The Consequences of Having Ineffective Representation
Here are some possible consequences of having ineffective representation in your criminal case.
Lost time

Inadequate investigation

Failure to raise certain motions

Wrongful conviction

Jury misconduct

Increased penalties

Massive fines

Longer or unjustified prison sentence

Loss of freedom due to incarceration
Unfortunately, ineffective representation could easily result in a wrongful conviction, which might jeopardize your liberty, future, and every aspect of your life. Hence, before hiring an attorney, ensure that you seek the right qualities to be certain that you are retaining a competent person as your legal counsel.
Qualities of an Effective Defense Attorney
Here are some vital qualities that make a defense attorney more effective than others:
The attorney must have extensive experience and legal knowledge representing clients who have faced similar charges.

The defense counsel must know when and where to be aggressive. This may give you an advantage during legal proceedings.

The defense counsel must help explore and identify the possible strategies to help fight your allegations.

The attorney should protect your legal rights and help make informed decisions in your best interests.

The attorney should be objective and offer unbiased opinions regarding your possible legal options.

The attorney should be able to evaluate every aspect of your case and carry out an in-depth investigation.

The defense counsel must be able to establish interpersonal relationships, listen attentively, and communicate excellently with you.

Also, the defense counsel must have connections with the local legal community and other authorities involved in the arrest.
When hiring a defense counsel to represent you at the criminal trial, you need to get it right the first time. By taking the aforementioned qualities into consideration, you can retain an effective defense attorney to handle your case and help fight your charges.
How RSL Law is the Right Choice For You
Facing criminal charges can be terrifying and overwhelming. For the protection of your legal rights and proper guidance, you need to work with an effective defense attorney. RSL Law has the resources to give reliable representation and protect clients facing criminal charges from the worst possible penalties.
Attorney Richard Ruhl and his practiced lawyers can evaluate and investigate every surrounding fact of your specific circumstances and strategize an effective defense to help fight your charges. With their in-depth knowledge, they will help you navigate the Florida criminal justice system and dispute the accusations against you with factual evidence.
Contact RSL Law today to arrange a simple case assessment with dependable criminal defense lawyers. Attorney Richard Ruhl and his trusted legal team can fight to defend your freedom and improve your chances of a brighter tomorrow. The firm is proud to serve clients across Port Charlotte, Sarasota, and Fort Myers, Florida.