Should I Still Hire an Attorney if I Think I'm Guilty?
Sept. 2, 2022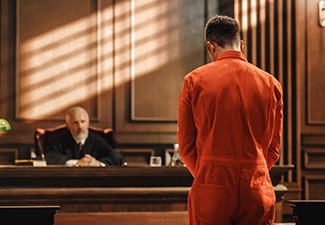 You always have the right to counsel, whether you believe you are innocent or guilty of the charges. Contrary to popular belief, hiring an attorney does not indicate an admission of guilt. Retaining legal counsel to represent you could help you fight the charges or reduce your sentence.
A criminal defense attorney can ensure that you understand the charges against you and will advise you of your defense options. The proficient and results-driven defense attorneys at RSL Law have a reputation for their zealous advocacy talents and extensive knowledge of criminal law. If you are facing criminal charges in Port Charlotte, Sarasota, Fort Myers, or neighboring areas in Florida, contact RSL Law to learn more about your defense options and the possible consequences of a plea bargain in your case.
Possible Consequences of a Guilty Plea
According to the Innocence Project, almost all (97%) criminal cases across the country are resolved through plea deals. Before you admit the charges, you must understand the possible consequences of entering a "guilty" plea in Florida.
Pleading guilty can adversely impact various aspects of your life, from loss of freedom to deportation and inability to get a job in the future. Some of the consequences of pleading guilty include:
Imprisonment. Depending on the severity of the crime, you may be sentenced to jail or prison. Florida permits a life sentence for the most serious crimes.

Fines. Crimes are punishable by fines that vary from one offense to another, depending on the severity of the crime. Felonies are typically associated with larger fines.

Suspension or loss of a driver's license. When you plead guilty to certain crimes, you risk losing your driving privileges.

Probation. Probation is an alternative to incarceration that allows you to remain in society and have your behavior monitored by a probation officer.

Employment consequences. If you admit that you are guilty of charges, you could face barriers to employment. Having a criminal record could negatively affect hiring outcomes.

Loss of a professional license. A criminal record could also prevent you from becoming a licensed professional. If you already have a professional license, you could lose it after a conviction.

Inability to carry a firearm. Certain convictions can result in the loss of the right to own and carry a firearm.

Immigration consequences. Pleading guilty can also have immigration consequences for foreign nationals in the United States. Having a criminal record could prevent you from obtaining a green card or even result in deportation.

Loss of visitation or custody of children. A criminal record can be a factor in family law cases involving child custody and visitation.

Damaged personal and familial relationships. Your personal and familial relationships could be drastically altered by a criminal conviction.
Entering a guilty plea has many criminal and collateral consequences that must be taken into account before admitting to everything you are being charged with.
Reasons to Hire an Attorney
Even if You Think You are Guilty
There are many reasons to hire an attorney, even if you think you are guilty or will not be able to avoid a conviction. It is vital to understand the following reasons to hire an attorney when facing criminal charges:
You can protect yourself from manipulation and exploitation. Not having an attorney makes you an easy target for prosecutors.
You will understand your legal options. Your attorney will analyze your unique situation to determine the strengths and weaknesses of the prosecution's case. Then, your attorney will be able to advise you of your defense options.
Your attorney will fight for the best possible outcome in your case. Even if you think that you are guilty, your attorney will still do whatever it takes to fight for a dismissal or reduction of the criminal charges.
Your attorney will help you negotiate a favorable result. If your attorney determines that pleading guilty is the best way to resolve your case, the attorney will handle the negotiations on your behalf to obtain a favorable deal.
Just because you have been charged with a crime does not necessarily mean that you are guilty. You may still have a chance to fight the charges with the help of a competent criminal defense attorney.
Communicating With a Defense Attorney
Your chance of securing a favorable outcome in your case depends on your ability to communicate effectively with your defense attorney. Some of the tips for communicating with a criminal defense attorney include:
Provide your attorney with as many details as possible;

Answer the attorney's questions truthfully;

Remain calm during the communication; and

Do not leave out any details when talking about your case with your attorney.
Don't Risk Your Future – Call Now
Even if you think you are guilty, you are still entitled to a fair trial and legal counsel. The attorneys at RSL Law have the resources and experience to review the charges against you to help you understand the defense options that may be available in your case. Reach out to criminal defense attorneys at RSL Law if you are facing criminal charges in Port Charlotte, Florida, or surrounding areas.